Accredited online learning courses and certification in Project and IT Management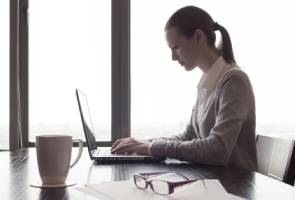 Learn Anytime, Anywhere
Choose from a wide range of e-Learning modules
Fully accredited training courses
Get certified at your own pace
Interactive online learning experience
Study guides, exercices, quizzes and tests
Learn at your own pace, where and when you want and be ready to pass your exam.
The online courses offered by B2B Learning have been carefully selected amongst different eLearning providers worldwide for the quality of their contents, delivery methods, tools and support options. The training modules are fully accredited and come with the related online web-proctored exam voucher (if applicable).
Our e-Learning modules are an efficient way to acquire the knowledge, concepts, tools and techniques of the most recognized information technology and project management methodologies at your own pace.
The online learning modules propose a well-balanced mix of theory, exercises, examples, videos, checklists, quizzes, sample exam papers, … to offer a diversified and unique learning experience.
These courses are also particularly well suited for integration into blended learning programs. It is also possible to add personal coaching live or by webcam to help you with specific questions you may have. Please contact us to get your quote.
Our eLearning courses offer many benefits for you and your organization:
We fully support everyone involved in your training project, with dedicated account managers, helpdesk and tutor support.
We offer a wide range of courses to support IT & Project Management professionals at all levels of their career.
All our courses are available whichever device you use – from iPhone and iPad through to PC or Mac.
A real training company staffed by a team of experienced and multilingual experts (English, French, Dutch).
Our pass rates are consistently in line with or above published global averages for each certification we offer.
Multi-User and Corporate Training
B2B Learning also offers team training and discounts for organizations looking to purchase 10 or more courses for members of their staff. We can tailor our packages and offering to your specific requirements and add specific services such as:
Multi-user pricing
Dedicated account manager
Progress tracking and reporting
Possibility to add optional tutor support services, coaching and blended-learning solutions
Flexible start dates
To find out about multi-user training and pricing please contact us to receive your quote and proposal.
Why choose e-Learning ?
It has a direct effect on boosting your employee morale, satisfaction and longevity.
For every euro you invest in e-learning, the result is an increase in productivity and competitive edge.
Online learning saves time and money: your learners will save a lot of time thanks to reduced travel time, they can study anytime whenever they have some free time, and in these hard times, be safe to study at home.
You have the guarantee that the course will take place: all courses are run on demand and there's never a course cancelled due to low number of participants.
This new learning approach leads to better retention: young learners prefer to learn by little bits and in an interactive way.
Your learners and Training Managers can follow the progression anytime, thanks to quizzes, sample exam questions, progress reports and even a branded training portal for multi-user customers.