SIAM™ (Service Integration and Management) Training & Certification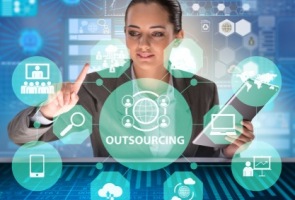 Managing suppliers and subcontractors becomes more and more complex in the digital era and the emergence of Cloud Computing, Internet of Things and robotics. To remain competitive, agile and innovative in our changing world, organizations will need a method and processes to manage this complexity and the growing community of service providers.
Service Integration and Management (SIAM™) is an integrated approach to manage multiple IT and business service providers. The SIAM model brings them together to provide a single IT organisation, focused on the business. By achieving a smooth integration of outsourced services from various internal and external service providers into end-to-end services, it aims to meet business requirements. It is an ideal methodology for organizations with complex supply chains.
The methodology is based on the Service Integration and Management SIAM™ Professional Body of Knowledge.
What are the benefits of SIAM

™

for your organization?
There are numerous advantages to implement SIAM but some of the most important are:
An improved quality and service to end-users
Increased flexibility, cost-efficiency and accountability
A better supplier performance and collaboration between suppliers
The development and ownership of intellectual property
A better access to expertise and skills across the suppliers
A better ability to measure and attribute service quality
What type of SIAM

™

training does B2B Learning offer?
B2B Learning is an accredited training organization by EXIN for its SIAM™ courses and certification.
3-day SIAM Foundation and SIAM Professional classroom training, for those who seek a training given by a professional SIAM trainer and consultant, that will share his knowledge, experience and expertise with the participants;
SIAM Foundation and SIAM Professional eLearning for those who want to study at their own pace; 
The SIAM Foundation exam voucher for those who only which to pass their exam(s) after selfstudy.
Would you like to organize a SIAM

™

training in-company for your teams?
From 5 participants onwards, this option offers you a tailor-made solution adapted to your needs. Our expert consultants can also help you with the implementation of the SIAM roadmap. Contact.us to receive your personalised Service Integration and Management offer.