Scrum Master and Scrum Product Owner training and certification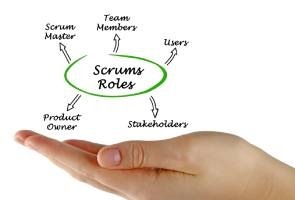 Become Scrum certified, one of most recognized and leading approach in Agile software development
Choose between Scrum Master and Scrum Product Owner training courses and exams
Advanced certifications such as Scrum Developer, level II assesments on demand
Partially finance your training with regional subsidies
Discover the difference between the Scrum method and agility!
Based on the principles of Scrum, B2B Learning offers comprehensive training and certification to help professionals and teams solve complex problems.
Scrum is a system for organising the development of complex products. This agile approach brings together principles and practices that enable Scrum teams to deliver products in a timely manner, receive rapid feedback, improve on a continuous basis, and adapt quickly to change.
While Scrum was originally created for software development, it has proven to be extremely effective beyond software development, so other industries have applied it to their own worlds.
As a result, the diverse fields of education, marketing, operations and many others are adopting Scrum and enjoying the many benefits it brings.
Who should attend our Scrum training courses?
Scrum is primarily aimed at developers, business analysts, project managers, architects and IT/software designers. But Scrum is also suitable for anyone who wants to learn more about the Agile development process.
Advantages of the Scrum methodology
The Scrum methodology alone contributes to a quality and functional product that is part of a larger whole after each short iteration.
This is the opposite of the classic waterfall approach, in which the end result is difficult to use if problems are encountered during development.
What are the 3 roles in a Scrum team?
The Scrum Product Owner who directs the activity of the development team, holds the product vision and is the link between the business and the Scrum team.
The Scrum Master who helps the team to make the best use of the Scrum method in the development of the product.
The Development Team who is in charge of the product design.
How do I get Scrum certification?
To become a Scrum Master or Scrum Product Owner, all you have to do is take one of our courses and pass an online exam after the course. We will be happy to provide you with more information.
We offer both certification exams leading to the Scrum Master or Scrum Product Owner recognitions from EXIN or Scrum.org. The EXIN certifications are more accesible and are available in several languages. The Scrum.org PSMI and PSPOI certifications are more demanding and are only available in English.
A Scrum certification allows candidates who pass these exams to enhance their knowledge within a company.
Contact us on +32 2 335 12 36 or via chat for more information or to receive your free quote.