Professional Scrum Training and Certification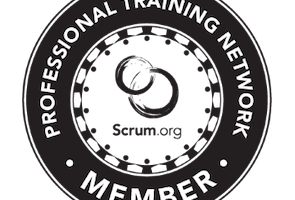 B2B Learning is part of the "Professional Training Network" of Scrum.org. For the official Scrum.org courses, we work together with Scrum.org certified trainers. The calendar courses are offered in partnership with the trainer Steven Deneir (EN and NL) and Christian Lapointe (FR).
2-day training / exam voucher included

2-day training / exam voucher included

2-day training / exam voucher included
What are the benefits of taking a professional Scrum.org course and certification?
Attending a professional Scrum training at B2B Learning provides a comprehensive and immersive learning experience. The training is designed to help participants understand the fundamentals of Scrum, as well as how to apply it in their own organizations. Participants will gain an understanding of the Scrum framework, its roles and responsibilities, and how to use it to deliver successful projects. Additionally, the training will provide participants with the tools and techniques needed to effectively manage Scrum projects.
Taking a professional Scrum.org course and certification will also provide an opportunity to network with other professionals in the field and gain valuable insights from experienced Scrum practitioners.
And last but not least, you will gain a certification recognized by employers worldwide and can help to advance your career.
What is the difference between a Scrum Master and a Scrum Product Owner?
The Scrum Master is responsible for facilitating the Scrum process and ensuring that the team follows the Scrum framework. The Scrum Master is also responsible for removing any impediments that may prevent the team from achieving their goals.
The Scrum Product Owner is responsible for defining and managing the product backlog, setting the product vision, and ensuring that the team is working on the right things. The Product Owner is also responsible for communicating with stakeholders and ensuring that the product meets their needs. 
B2B Learning offers face-to-face classes, live virtual sessions and incompany training for your teams.