What certifications do we offer?
B2B learning is an Accredited Training Organization (ATO) by:
PeopleCert for all courses in: ITIL®; PRINCE2, PRINCE2 Agile, MSP (Managing Successful Programmes), P3O , M_o_P (Management of Portfolios), M_o_R (Management of Risk); IASSC Lean Six Sigma Yellow, Green and Black Belt; PeopleCert DevOps.
APMG for all courses in: AgilePM, Change Management and COBIT; for ISO 27001 we are an affiliate training organization.
EXIN for all courses in: Business Analysis, SIAM (Service Integration and Management), VeriSM, Agile Scrum Foundation.
By taking a training course at an Authorised Training Center,  you can be sure that the course is of the highest quality and meets the standards set by the accreditation authorities (PeopleCert, APMG and EXIN). The courses are designed to provide you with the most up-to-date knowledge and skills in the field, and the trainers are certified professionals who have been trained to deliver the course material in an effective and engaging way. Additionally, B2B Learning provides a range of support services to ensure that you get the most out of your training experience.
Who is Who?
Set up in 2014 as a joint venture between the UK Government and outsourcing giant Capita, Axelos was acquired by PeopleCert in July 2021. Axelos is a provider of global best practices. PeopleCert is an important market player in the delivery of examination and accreditation services, delivering exams in over 200 countries. PeopleCert develops and delivers market-leading Business and IT and Language exams, core guidances and training material. More information on https://www.peoplecert.org/About-us-1

APMG (APM Group) International is a trusted global accreditation and examination institute. APMG accredits organizations to deliver training and consultancy services for a wide range of professional certification schemes. It's long-standing experience in accrediting organisations around the world, combined with our rigorous assessment process, ensures that APMG accredited organisations are recognised for their commitment to providing excellent service. More info on https://apmg-international.com/about-us

EXIN was founded in 1984 as an initiative of the Dutch Ministry of Economic Affairs to create an examination for training in 'Automation and Mechanization of Administrative Information Processing'. Since then, EXIN has supported professionals with various IT standards and has certified nearly 3 million people around the world, supporting professionals in more than 165 countries and 20 different languages. In 2021, Software Improvement Group (SIG) acquired EXIN. More info on https://www.exin.com/about-exin/
Quality Assurance - Qfor Certification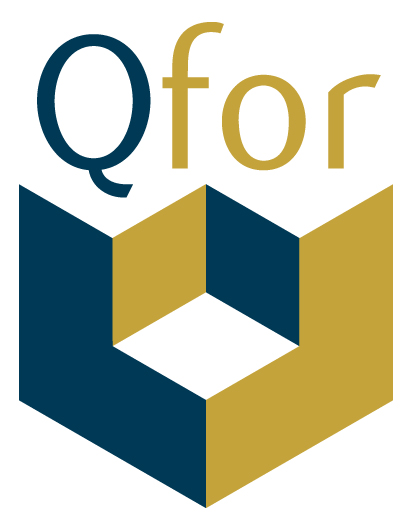 The Qfor certification is a mark of quality assurance that demonstrates that B2B Learning has met the highest standards of excellence in the learning industry. This certification provides assurance to customers that B2B Learning is committed to providing quality courses, services, and products and that our learning solutions are reliable and effective. We aim to build trust and credibility with our customers, and want to offer them the best possible service, with training solutions tailored to their needs.
B2B Learning is a Qfor certified training organisation since 2012.