Business Processes & Management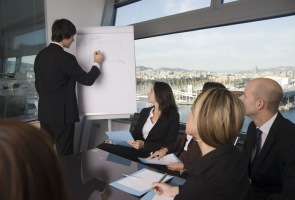 Empower yourself with the disciplines and methodologies you need to transform your organization into an agile and quality-focused enterprise, and improve your business processes. Discover our wide range of training courses and workshops in the areas of:
Business Analysis
Business Process Management and Improvement
Quality Management
Our courses and certifications programmes are designed for Business Achitects, Business Analsyts, Continuous Improvement Managers, Operations Managers, Quality Managers & Engineers, Project Managers, ...
The practice of Business Analysis is about enabling change in an organisational context, defining needs and recommending solutions that deliver value to stakeholders. Our training programmes are designed for people who want to understand and apply Business Analysis, support change and improve business processes.
Business Process Management (BPM) provides an overview of the organisation's business processes in order to improve and automate them. This involves analysing the way the company works in order to model it with tools such as BPMN. Our course programmes are designed to help you understand and manage all aspects of management and modelling.
Lean Six Sigma is a structured management method for improving the quality and performance of processes. Initially applied to industrial processes, it was later extended to all types of business processes. Applying Lean Six Sigma can bring many benefits to your business: increased profit through less waste and simplified and standardised processes, better involvement and motivation of your employees and increased customer loyalty. Our training programmes will give you the opportunity to prepare for the various Lean Six Sigma certifications.