ITIL® Foundation Training & Exams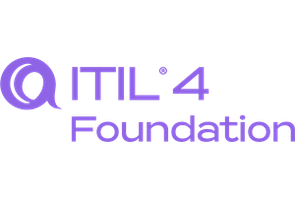 Choose from a unique set of ITIL Essentials & Foundation training programmes
Accredited Training Organization (ATO) by Peoplecert
Classroom courses, live virtual sessions and online learning
Incompany training for your teams
Courses availabe in English, French and Dutch
What is ITIL® (Information Technology Infrastructure Library)?
Adopting and Adapting the Framework
ITIL is a worldwide recognized certification scheme for more than 30 years, supports organizations and individuals to gain optimal value from IT and digital services. ITIL provides comprehensive, practical and proven guidance for establishing a service management system, and also provides a common glossary of terms in multiple languages for businesses using IT enabled services.
ITIL 4 expands on previous versions by providing a practical and flexible approach to support organizations on their journey to the new world of digital transformation. ITIL v4 provides an end-to-end IT/digital operating model for the delivery and operation of tech-enabled products and services.
The ITIL Qualification Scheme & Training Courses
Look no further than B2B Learning for your ITIL 4 training and certification. We have prepared a varied offer adapted to the needs and requests of existing ITIL practioners, and for those who will start their ITIL journey.
Our ITIL Foundation programmes include:
a 3-day ITIL 4 Foundation training and certification, the certification exam is taken at the end of the 3rd training day;
a 2-day online virtual accelerated training, the exam is then taken some days later, online;
a 1-day ITIL v4 Update training for those who already have an ITIL v3 Foundation certificate;
an online training programme for those who whish to study independently.
The Foundation training modules are offered in English, French or Dutch. ITIL classes are organized in Brussels, Luxembourg, Gent, Antwerp, Hasselt, Liège, Waterloo and Gosselies. We also offer incompany training at a date, venue and language of your choice.
Our experienced and certified trainers give the courses in an interactive way, alternating presentations, exercises and group discussions.
What are the benefits of ITIL?
In organizations, ITIL4 will help improve your business performances and ensure the quality of your services meets your customer's needs and expectations. It has been proven that organizations adopting ITIL reduce costs, improve customer satisfaction with the services offered, increase productivity and allow adapting IT services to the needs of the customer and the company more quickly.
For individuals, ITIL will help to develop your career. You will understand how services deliver value in your organization and will know how to measure and demonstrate that value. Individuals will also become familiar the global language used within IT Service Management to effectively communicate with colleagues and other ITSM professionals.