Business Process Management & BPMN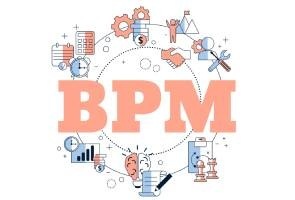 Discover the BPM/BPMN universal modeling language and better understand how it can help your organization to model, optimize and execute processes
BPMN Essentials and BPM/OCEB2 Foundation training courses
Custom workshops and onsite traininig
Courses run by professionals with real-world experience
3-day training with exam voucher
BPMN is the abbreviation for Business Process Model and Notation
and is a standardized notation (OMG organization) for describing processes. BPMN is a universal modelling language that helps organizations to effectively model, optimize and execute processes.
Our 2-day BPMN Essentials training will provide organizations with the ability to understand their internal business processes using graphical notation and will provide organizations with the ability to communicate these procedures in a standardized manner.
BPMN is relevant for business analysts, process owners, architects, information professionals, entrepreneurs, managers and anyone involved in modelling and improving business processes
Business Process Management (BPM)
is a systematic approach to make an organization's workflow more effective, more efficient and adaptive in a continually changing environment. A business process is an activity or set of activities that will achieve a specific organizational goal.
In a ubiquitous computing environment, process modeling and understanding of the business environment are real benefits that are well established in the outsourcing of IT services.
BPM (Business Process Management) standards provide support to discover, incorporate, optimize and implement business processes. The business process management concepts and fundamental topic areas deal with the handling of business processes in organizations, the impact of process-focused structures and the various approaches of business process management.
Our 3-day BPM/OCEB2 Foundation training leads to the OMG Certified Expert in Business Process Management (OCEB 2™).