B2B Learning Exam & Test Center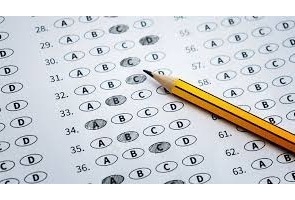 B2B Learning, Approved Exam Center
B2B Learning is an Approved Examination Organization (AEO) by PeopleCert for PRINCE2®, ITIL®, MSP®, MoP®, P3O®, Peoplecert DevOps, COBIT5® and ISO 27000.
We are also an Accredited Examiniation Center (AEC) by EXIN for all exams provided by Exin & Exin BCS, including Agile Scrum, Business Analysis, SIAM, Lean IT, Privacy & Data Protection, ...
Take your certification exam anytime, anywhere
Do you prefer your home office or your office work space? Day time or at night? The choice is yours!
All you need is a computer, a good internet connection, a webcam and a microphone.
No more waiting, scheduling or traveling.
Choose the language of your exam (upon availability).
Two easy ways to take your exam:
Attention: due to the COVID-19 restrictions we currently only offer web proctored exam vouchers (option 1).
Order your voucher for a web proctored exam. This way you can take your exam whenever and wherever you want, even in the evening or during the weekend. All you need is a PC with an internet connection and a webcam. After booking and paying for your exam, you will receive an email from the certification body with your registration code and instructions to schedule your exam.
Book your online or paper-based exam on appointment in our offices, avenue Louise 66 in 1050 Brussels, Belgium. After you have made your booking and payment on our website, we will contact you to make an appointment. It is possible to take your exam at B2B Learning on working days between 9:00 and 17:00. You can also contact us at +32 2 335 12 36 to check availability before placing your order.
Orders will be processed on weekdays between 8:30 and 18:00.
Exam prices are VAT excluded (21% applicable). Once you have booked for an exam date you need to respect the appointment. A penalty of 50€ is applicable to reschedule an exam.
If you do not find your exam in this list, please sent us a request or call us on +32 2 335 12 36.