IT Management, Governance & Security Training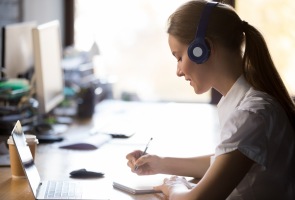 Our range of IT Service Management and Governance courses includes comprehensive and practical training in the areas of ITIL, from Foundation to Managing Professional (MP) and ITIL Strategic Leader (SL), SIAM, COBIT, ISO 27001 and many others, delivered by expert consultants with many years of practice.
Our aim is to continue to develop new courses in the field of IT management to meet your current and future needs.
ITIL is the framework for best practice in information services organization and is used by many organizations and businesses around the world. Candidates have access to a range of training courses and the Axelos qualification programme, from basic to expert level.
Without a formal information security management system, organisations are vulnerable and may find it difficult to achieve their objectives and protect their information assets. ISO/IEC 27001 is the foundation for information security management and is applicable to any type of organisation. ISO/IEC 27001 provides a reliable framework for protecting your information from cybercrime, improving Corporate Governance, and recovering from security incidents. We offer Foundation and Practitioner level training and certification, accredited by APMG.
COBIT is one of the best frameworks for enterprise information governance and management. Effective information and technology governance is critical to business success. The new 2019 version further strengthens the role of COBIT as an important driver of business innovation and transformation. B2B Learning is accredited by ISACA for both COBIT5 and COBIT 2019 training and certification.
Our calendar courses are organized throughout Belgium and Luxembourg. We are present in Brusseels, Antwerp, Braine l'Alleud, Gosselies, Ghent, Liège and Windhof.
B2B Learning can also organise a tailor-made training course for your team, either in our Brussels office or in your company. In addition to the standard courses in our catalogue, we can also offer many other courses in areas such as BiSL, ISO/IEC 20000, Cloud Computing and many more.
Call us on +32 2 335 12 36 or send an email to info@b2blearning.eu to discuss the courses best suited to your specific needs.