PRINCE2 Agile: The best of both methodologies
Why PRINCE2 Agile? 
PRINCE2 Agile has been designed to meet the growing demand from the project management world: bringing together two different but yet complementary project management methods.
Most PRINCE2 users do not have sufficient knowledge of Agile techniques to adopt the Agile methods. Likewise, many Agile practitioners do not understand the flexibility PRINCE2 provides. PRINCE2 practitioners may consider the relative lack of Agile boundaries as somewhat anarchic. Agile methods seem to contradict PRINCE2's persistence that projects are temporary and always have a well-defined beginning and end.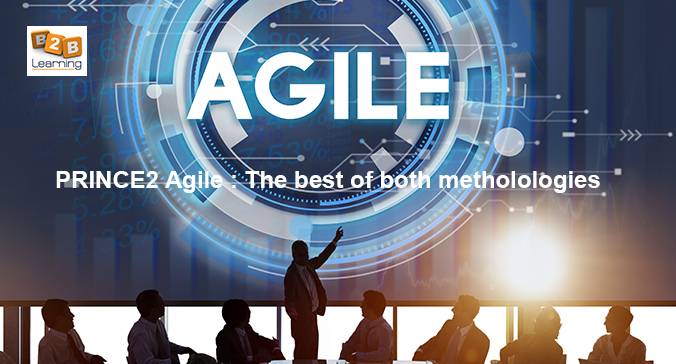 However, PRINCE2 has been built to suit your project and your environment! As soon as you realize the ability of adaptability and flexibility of this methodology, the combination with the agile methods flows from source. This adaptability has a name: "Tailoring", which means that PRINCE2 already incorporates Agile's attractive flexibility. PRINCE2 explicitly encourages adaptation to specific parameters and workflows.
Therefore, PRINCE2 Agile helps companies to successfully combine two seemingly opposed and yet complementary disciplines. This method combines the best of PRINCE2 and Agile. It provides a guide to the project success, emphasizing collaboration, team empowerment and iterative development.
PRINCE2 Agile projects also provide faster return on investment through efficient workflow models. The mix of terminology allows better communication between teams and the Agile influence brings a greater flexibility to the PRINCE2 processes, sometimes perceived as normative and rigid.
The PRINCE2 Agile method effectively combines the specific and rigorous PRINCE2 framework with the adaptive and flexible approach that Agile is known for. Agile will govern your project execution, while PRINCE2 will govern it as a whole.
Improve your business performance with PRINCE2 Agile!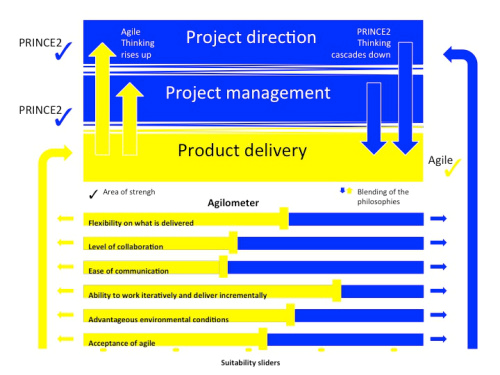 Source : https://hennyportman.wordpress.com/2015/07/12/prince2-agile-a-first-overview/
The PRINCE2 Agile courses are designed on two levels:
The 2-day PRINCE2 Agile Foundation introduces PRINCE2 and Agile and explains how to implement both methodologies.
The 3-day PRINCE2 Agile Practitioner training allows PRINCE2 practitioners to develop management standards in an agile environment, while Agile practitioners will discover the needs and benefits of PRINCE2 governance
Are you already certified in PRINCE2? You have then a direct access to the PRINCE2 Agile Practitioner course.
For more information on our PRINCE2 Agile Courses.
Reviews
You must log in to give a review