Software Testing, Data Sciences, Cloud & AI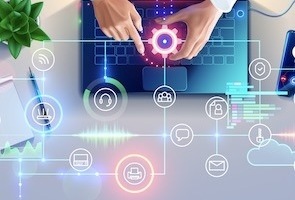 B2B Learning is your partner for training and certification in IT architecture, data modeling and software testing in Belgium and Luxembourg.
The Open Group Architecture Framework (TOGAF®) is a framework used internally by the world's largest companies to improve their effectiveness and efficiency. It is the best known and most trusted enterprise standard for IT architecture in terms of information management. B2B Learning's courses are accredited by The Open Group.
The ArchiMate® modeling language, a standard of The Open Group, is an open and independent modelling language for enterprise architecture. With the ArchiMate language, enterprise architects can describe, analyse and visualise the relationships between business units, sites and domains in an unambiguous way. Those who use the ArchiMate modelling language benefit from a common language for describing the construction and operation of business processes, organisational structures, information flows, IT systems and technical infrastructure.
Our training organisation is a Silver member of the ArchiMate Forum and Togaf and an affiliated training organisation of The Open Group.
B2B Learning also offers ISTQB (International Software Testing Qualifications Board) and TMap (Test Management Approach) certification courses, which are approaches to software testing and quality assurance. The knowledge acquired during our training courses is validated by two international certifications: ISTQB and TMap.  
UML® (Unified Modeling Language) is the most widely used graphical language used by software analysts, designers and developers to model, visualise, communicate, test and document systems under development. The Unified Modelling Language (UML) is a standard for modelling different aspects of software applications. The UML standard contains 13 different diagrams.